Customer Stories
Elco Group Italy (Drying Equipment)
Elco Group Italy is a company specializing in the manufacturing and supply of auto motors to BMW. Since September 2005, the color of the hot air oven used by Elco was turning yellow after drying. Besides, some of the products were not drying completely. To solve this problem, this client contacted a range of drying equipment suppliers and purchased some model machines, however, this problem was not solved completely.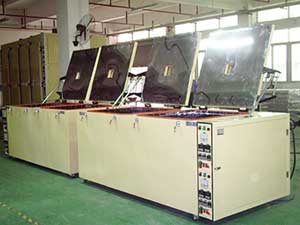 Then our engineers visited their site to learn about the usage mode, material properties, machine structure, control mode and so on. Then, our engineer introduced a solution with a redesign. In this solution, an automatic explosion proof function is adopted. At last, this problem was solved completely.
C SAIL won this client's trust after using this drying machine for one year. Since 2006, Elco Group Italy has been purchasing drying equipment from C SAIL every year. At the same time, a local Italian company also purchased drying equipment from C SAIL. We have been collaborating with Elco Group Italy for over 12 years now.