INDUSTRIAL OVEN APPLICATIONS
Industrial Oven for Semiconductor Industry
C SAIL has rich experience in designing equipment for drying semiconductors. A variety of famous enterprises in the semiconductor industry have purchased drying equipment from us, such as Foxconn, Samsung, Sankyo, Omron, Molex Conductor, Honglitronic, Everlight, etc. The purchased drying equipment mainly includes: hot air ovens, dustless drying ovens, nitrogen drying ovens, high and low temperature testing equipment, and UV drying equipment.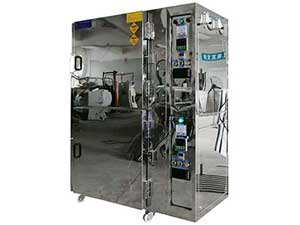 For UV drying equipment, the radiation heat of the UV lamp and energy can be saved in 2 aspects:
The cooling wind path structure is improved. At the same time, the energy will not be reduced and the light box guard is equipped. By this means, the radiation temperature of the UV lamp is reduced from 80 ℃ to 65 ℃.
The conventional voltage transformer is replaced by a stepless photo-electronic transformer. As a result, the energy consumption can be reduced by 25%.
Recommended Industrial Oven