About Us
Manufacturing Equipment
With the XINZHOU production workshop covering an area of 8,000 square meters and the XINHAI production workshop 15,000 square meters, the two production companies have 60+ processing equipment, including CNC laser cutting machines, numerical control turret punch press, CNC bending machines, sheet metal cutting machines, CNC lathe, milling machines, heater winding machines, materials testing equipment, and testing equipment. The annual output value of the two companies is 20 million US Dollar.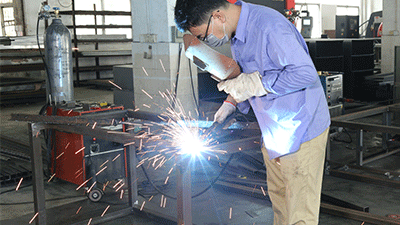 In order to ensure the matching of parts and accessories and our equipment, most parts and accessories of drying equipment are manufactured by ourselves, which also brings great convenience for equipment maintenance and parts replacement.
C SAIL equipment has used environmentally friendly materials for years. To improve the quality of incoming materials, we developed our incoming materials testing machines like our high and low-temperature testing equipment. The incoming materials of electronic components have passed lab tests of high and low-temperature resistance, humidity resistance, and salt fog. All electronic components in the products are from world-class brands certified by 3C and CE.
Raw materials, electronic components, and manufacturing processes have all gone through strict testing.
Workshops
Processing Workshop
Processing Workshop
Assembling Workshop
Commissioning Workshop
Processing Equipment
Laser Cutting Machine
Numerical Control Turret Punch Press
CNC Bending Machine
Lathe
Milling Machine
CNC Bending Machine
Sheet Metal Cutting Machine
Numerical Control Turret Punch Press